Tupac, Pearl Jam in running for Rock Hall of Fame
American rapper, record producer and actor, Tupac Amaru Shakur, also known by his stage names 2Pac and emblematic grunge-era rockers Pearl Jam were nominated Tuesday to enter the Rock and Roll Hall of Fame, in a field that includes Depeche Mode and Joan Baez.


Pearl Jam and Tupac were the only ones who were eligible this year for the first time out of the 19 acts in running for induction in 2017.
The Rock and Roll Hall of Fame, which will announce the winners in December, is open to artists who released their first single or album at least 25 years ago.
Tupac, who was gunned down in Las Vegas in 1996, remains one of the top artists in the hip-hop canon, winning a global following with his lyrical directness and dramatic flair.
Pearl Jam, still active with a loyal fan base, emerged as one of the biggest forces in the US alternative music boom of the early 1990s, bringing frontman Eddie Vedder's raw edge to classic rock.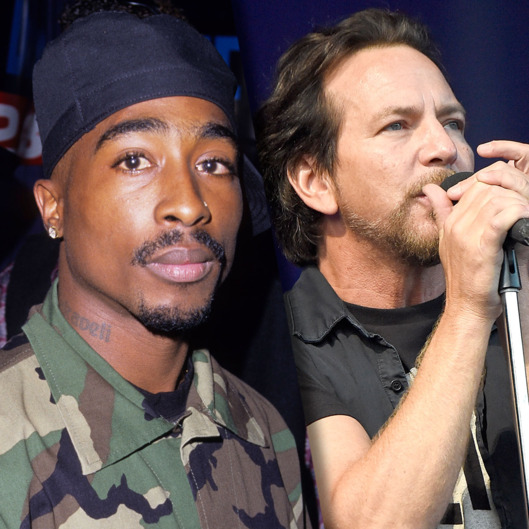 Pearl Jam also made headlines for its activism, with Vedder upfront about his left-leaning politics and the band boycotting ticket giant Ticketmaster over charges passed on to customers.
Tupac's nomination came a year after the Hall of Fame added N.W.A., fellow gangsta rappers from the Los Angeles area known for their loaded denunciations of police brutality.
Janet Jackson, the pop superstar and sister of late king of pop Michael Jackson, was in the running for the second straight year.
Apart from  Tupac and Pearl, other repeat nominees included "queen of funk" Chaka Khan; The Cars, who defined the New Wave sound of classic pop melodies and synthesizers; and Chic, the disco titans led by prolific producer Nile Rodgers who have been nominated a record 11 times without winning.