Age no barrier to success, says timeless French actress, Catherine Deneuve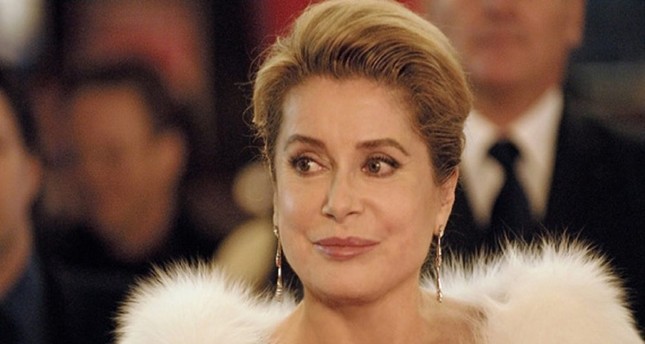 73 year old French film goddess, Catherine Deneuve has disclosed that age should not been seen as  barrier to achieving success in life.
Having worked for more than five decades, the screen siren said she was happy to still be active in Europe, where older actresses face less discrimination than their Hollywood counterparts.
"There's a very big challenge in the United States when it comes to ageing, especially for actors and actresses," Deneuve told AFP in Hanoi, ahead of the digital re-release of her 1992 film "Indochine" set in Vietnam, a former French colony.
"I'm not saying it's easy in Europe, but in Europe we accept more readily to make movies with women in leading roles who are 40, 45, 50 years old. That is still very rarely seen in the United States."
She has appeared in more than 100 films, including as a bisexual vampire opposite David Bowie and a high-end prostitute in "Belle de Jour", and continues to break gender boundaries in an industry notorious for sidelining female actresses beyond a certain age.
"You have to try to age as graciously as possible, to not be obsessed with your own image because there is a lot of pressure to do that and actors can easily fall into the trap of thinking just about this," she added.