Former Abia governor, Orji Kalu defects to APC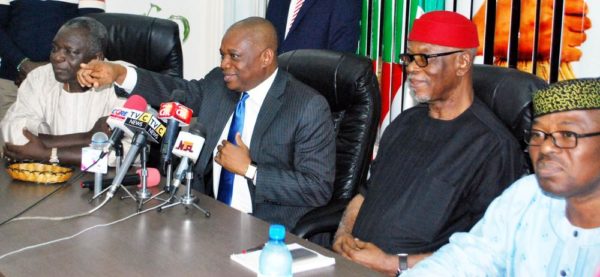 Former Abia State Governor and founder of the Progressives People Alliance, Orji Uzor Kalu has defected to the ruling APC.
Addressing journalists at the Party's Secretariat, Kalu expressed hope that joining APC would add value to the existing structure.
Kalu denied insinuations that he joined the APC to get a soft landing in his case with the Economic and Financial Crime Commission (EFCC).
Welcoming the former Governor, National Chairman of the APC, John Oyegun, said in these challenging times, the party needs the best brains to reposition the country.