John Legend and Chrissy Teigen welcome baby boy!
John Legend and Chrissy Teigen have welcomed their second child together and its a baby boy!. The model and happy mother made the announcement this morning on her social media channel.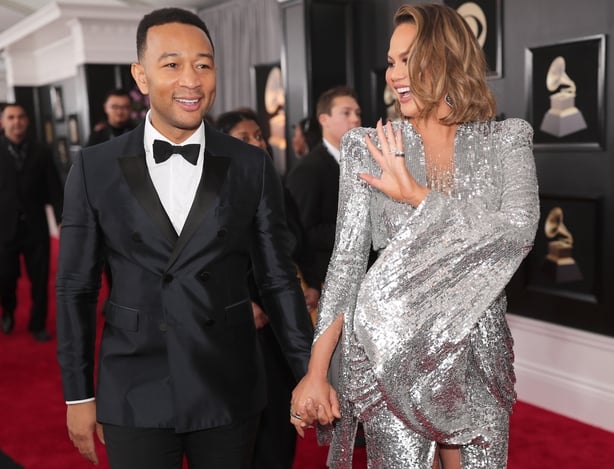 Chrissy took to her twitter to announce the happy news this morning. She said: "Somebody's herrrrrre!"
See post:
Recall that just few days ago, Chrissy posted on twitter that she was over being pregnant.
According to her post, she said:
"Happy pregnant Chrissy is gone. Meet OVER IT Chrissy. Wanna hold my boy let's do thisssssss".
Chrissy announced her pregnancy in November by posting a video of her daughter, Luna pointing at her bump and saying' 'baby!' on social media.
John Legend and Chrissy Teigen have been married for 5years and now have two kids together. The name of their baby boy is yet to be revealed. The couple are also yet to share a picture of their newest addition to the family.