Drake confirms rumoured son on his new album Scorpion
After months of speculation, American rapper Drake has finally confirmed he is a father and does have a son. He has a son with adult movie star Sophie Brussaux. He made the revelation on his new album titled 'Scorpion'.
Recall that American rapper, Pusha T made a shocking revelation about Drake in his diss track, "The Story of Adidon" released in May. Pusha T On the track, claimed that Drake had a son with a porn star.
He said:
"You are hiding a child, let that boy come home. Deadbeat mothafucka, playin' border patrol, ooh. Adonis is your son.
And he deserves more than an Adidas press run, that's real.
Love that baby, respect that girl. Forget she's a porn star, let her be your world, yuugh!"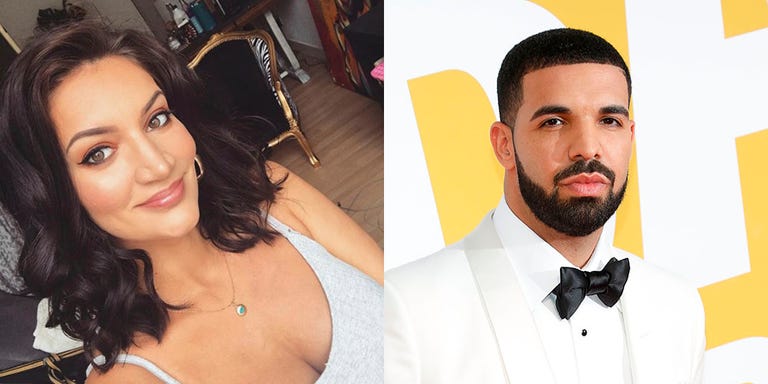 How Drake didn't respond to the claims directly at the time, but in the much anticipated album, he addressed the rumours that he has a son on his new track 'Emotionless', confirming he is now a father to a son, named Adonis.
Confirming the claims, he said:
"I wasn't hiding my kid from the world/I was hiding the world from my kid.
"Breakin' news in my life I don't run to the blogs/ The only ones I wanna tell are the ones I can call.
"I had to come to terms with the fact that it's not a maybe. That s*** is in stone, sealed and signed. She's not my lover like Billie Jean, but the kid is mine. S***, we only met two times."
Drake confirmed his son was born October 11 and he'd only met with  Sophie twice.
Drake also addresses his son directly, telling him
"I don't want you to worry about whose house you live at / Or who loves you more, or who's not there."