My elders tripping: Tekno throws shade?
While we witness the ongoing saga between Iyanya and former business partner, Ubi Franklin, Tekno throws shades and this makes it more messier. 
Iyanya and Ubi Franklin have continued to accuse and counter accuse each other as to what really transpired between them when they were partners at Triple MG.
Amidst all this drama, Tekno had remained silent about it till recently when he seem to have reacted to the feud between the former business partners.
Iyanya in a recent interview with Daddy Freeze, made claims that Ubi betrayed him when he chose to omit his name from their partnership contract. He also lamented not receiving more than N145, 000 from one of their artistes on the label, Tekno's career, even though just one of Tekno's songs, 'Duro,' made N30m. These claims are among many Iyanya spoke about in his explosive interview with Daddy Freeze.
Iyanya went further to say that while he was with the label, MMMG, Tekno revealed to him that Ubi had told him (Tekno) that Iyanya does not like him (which explains why they weren't on talking before then) and it was during this conversation that Tekno revealed how much the mentioned song, 'Duro,' made.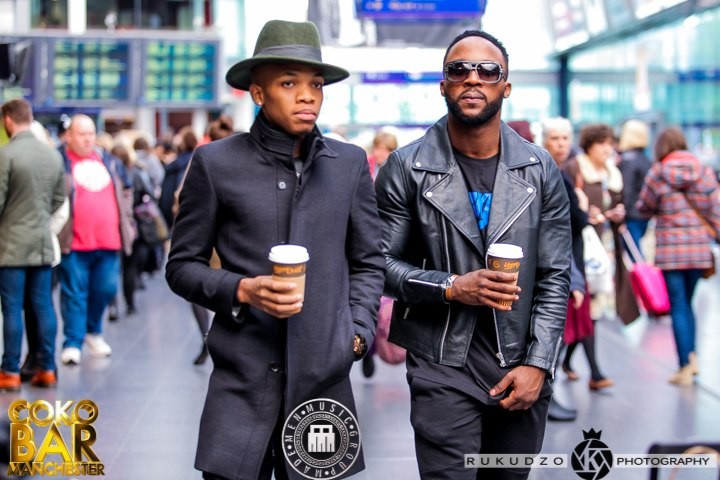 "Tekno told me that he won't lie to me that since 'Duro' was released, he has made over N30m. Meanwhile, I got only N145, 000 from Tekno's career for the whole time. Do you know why I was this open to him? I didn't want him to think I was just there on the boss side, chopping your money and the whole thing, so I was like bro why would I hate you? I don't even take your money, that's how much I love you. I don't go for your money because I know you are young and you just started so whatever you are making now, I can't struggle for that with you. He was like 'no bro, I don't think you understand me, I have made over N30m from 'Duro.' That was the first fight I had with Ubi, it was so serious," Iyanya revealed.
Days after Iyanya's interview, Ubi had an interview with Cool FM OAPs, Dotun and Kemi Smallz, where he revealed that Iyanya had no interest in Tekno's career and he (Ubi) made sacrifice to make Tekno a star.
"Sometime in 2012, we went to Abuja to record a song with GospelOnDBeatz and this young man [Tekno] just walked into the studio, went to the booth and started singing. I was impressed and we discussed signing him, but he said he had a contract and I said, when your contract expires, call me.

In 2013, he called me and said he was in Lagos, so I invited him over, sent him the address and he came… I contacted his lawyer, we did all the documentations before I brought a contract for him to sign.

At this point, I had contacted Iyanya and told him I would like to also sign Tekno and he told me point blank, I don't want to be part of anything artist, I want to focus on my career and I am not interested in signing any artist.

Iyanya doesn't like Tekno and I have proof to show that," he added.

"Freda Francis called me and said Ubi know you are great business guy and you know you want to do this, do it. I believed Tekno was going to be a big star.

Iyanya never spent a dime to promote Tekno. When 'Duro' came out and did well, I had bills to clear.

In 2016, Tekno had started making money and Iyanya said why is he not making money from Tekno. I said don't f**k with me… You are supposed to apologize to me for not putting money in Tekno's career.

Before we started making money I transferred Tekno's management to another company, Paulo of Upfront.

When someone says I have made N30M and we all run expenses and Tekno had shot three videos. If you take Tekno's percentage and give to Iyanya how much will be left? Everything Tekno made afterwards, Iyanya also made 50%."
On if Iyanya got more money from Tekno than claimed
"Yes, there is a N3M… Paul of Upfront paid that money. The money was paid for a car for Iyanya. What we have always done with Paul was when we don't have money to pay for something, Paul will pay and later collect the money.

Ubi also stated that Iyanya had been getting paid off Tekno since March 2016.

"Iyanya had a few liabilities and myself and Paul said he was going to clear our bills.

Then he later insisted on leaving Paulo's management within five months of the split."