I have to work with the Governor whether or not he's from my party – Shina Peller on Your View
Quilox Boss, Nigerian Entrepreneur, Philanthropist and Newly Elected House of Representative member representing Iseyin Federal Constituency, Oyo state, Shina Peller talked about his political journey on YourView this morning.
HOW IT ALL STARTED:
He said he had never looked into politics as an option, he had always wanted to focus on his business and philanthropic acts. Politics for him started when most people from different political parties and even traditional rulers and community leaders started inviting him to join politics. "And because I have always believed in setting up my own structure, I decided to start from the scratch and create my own foundation that I would build on."
He mentioned that he couldn't keep folding his arms, hence he obliged the invitation. Now instead of running in Lagos, he went back home to Oke-Ogun in Oyo State, primary reasons being that the constituency had not been duly represented in the past, the resources not fully tapped and he intends to let peace, unity and progress reign so he can achieve a model constituency that every other Nigerian constituency would emulate.
Mariam came at him with the #NotTooPoor to run notion, noting that as much as many young people showed interest in the last election, we can't take away the fact that they have to be financially capable too. Shina responded that he did not spend the money he did not have to spend while campaigning. He had a budget and he was disciplined with it. He admitted that it would get to a point when finances would be needed but the more important factor is to have people that are even ready and available to serve and participate actively in politics. He said:
"My campaign team funded my campaign and we had fund raising to support our different projects and campaign programs."
Talking about how his business fared while he focused on politics, he noted that he has strong, reliable staff that held things down in his absence.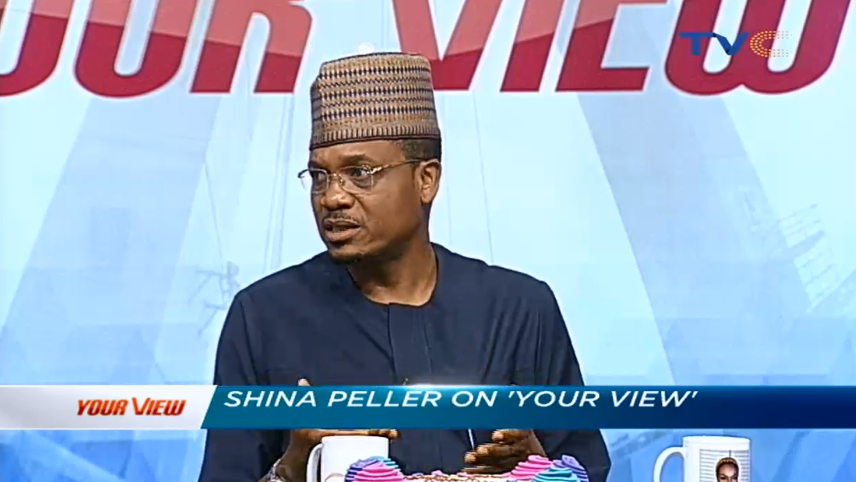 Shina Peller gave a comment on how he intends to relate with the Governor-Elect of his state, seeing that he is also young and is from another political party: "For the development of Oyo state, I have to work with the Governor whether or not he's from my party."
HOW DOES YOUR WIFE COPE WITH PEOPLE THAT ARE ATTRACTED TO YOU?
My wife is my best friend, we've been together for about 22 years. She's a strong woman and there is nothing new that she hasn't dealt with.